Almost every week we can find out about a new technology or a prototype that will change our world and reshape the future.

It seems tricky to believe in all of them, but the truth is,
we are on the verge of multiple technological and scientific breakthroughs.



As a result, life as we know it will change during the next decade or two.

So we came up with a more laid-back way to explore the options and discover unusual connections between UN sustainable goals, technologies and trends.



WELCOME TO THE

WHAT
IS FUTURO?
It's deck of cards that helps you discover future-making trends and technologies that are changing the way we live.

Your task is to explore diverse combinations and make unforeseen connections.

HOW
CAN I USE IT?
First of all, call your friends! We recommend playing Futuro in a group of 2-5 people.

In each deck, you will find an instruction and a framework, that will help you grasp the processes behind Designing The Future.

Futuro will avaliable for online sale 1.

06
.2019



You can reach us and grab your deck during The Next Web Conference in Amsterdam 9-10.05.2019, where Futuro has the official launch.
FUTURO DECK INCLUDES
84 cards divided into 3 topics

6 joker cards

1 instruction with the framework

access to the extended resources of developed case studies
change of perspective
JOIN OUR NEWSLETTER
we'll drop you some cool emails with info on HOW and WHEN you can get your hands on FUTURO
TOPIC#1
SUSTAINABLE
DEVELOPMENT
GOALS


SDG's were set by the United Nations General Assembly in 2015 for the year 2030. The Goals are interconnected, together delivering a blueprint for a better future.

Inspiration for the SDGs framework in Futuro was inspired by Balance of the Planet, an environmental-themed computer game published on Earth Day 1990 by Chris Crawford.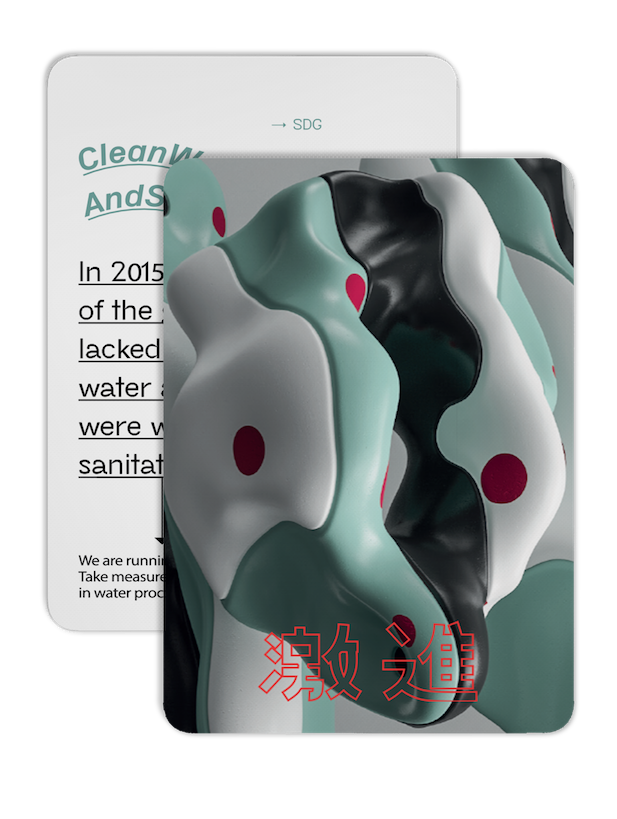 GOALS DESCRIBED IN DECK:

#1: NO POVERTY
#2: ZERO HUNGER
#3: GOOD HEALTH AND WELL-BEING
#4: QUALITY EDUCATION
#5: GENDER EQUALITY
#6: CLEAN WATER AND SANITATION
#7: AFFORDABLE AND CLEAN ENERGY
#8: DECENT WORK AND ECONOMIC GROWTH
#9: INDUSTRY INNOVATION AND INFRASTRUCTURE
#10: REDUCE INEQUALITIES
#11: RESPONSIBLE CONSUMPTION AND PRODUCTION
#12: CLIMATE ACTION
#13: LIFE BELOW WATER
#14: SUSTAINABLE CITIES AND COMMUNITIES
#15: LIFE ON LAND
#16: PEACE, JUSTICE AND STRONG INSTITUTIONS
#17: PARTNERSHIPS FOR THE GOALS